Products
Intelligent locker systems for every application
Traka systems enable you to secure, manage and audit the use of almost any physical asset, including: premises, devices, secure areas, equipment, machinery and vehicles. Traka provides intelligent key management and equipment management to better protect your important assets - resulting in improved efficiency, reduced downtime, less damage and fewer losses which in turn means less administration and lower operating costs.
Traka products support strategic business streams – key management for buildings, facilities, equipment, machinery and vehicles – secure storage (equipment management) for tools, specialist equipment and personal property – access control for fork trucks and industrial plant vehicles as well as to buildings and secure environments – process control for manufacturing and industry to ensure processes are enforced.
Two product streams – key cabinets and electronic lockers, both supported by Traka32 software, provide the core for any intelligent key management or intelligent keyless locker solution. In each stream, there is a range of products to meet the needs of different customer requirements. For example, key cabinets which hold differing numbers of keys and lockers of varying sizes to accommodate the assets needing to be managed.
Traka's intelligent locker solutions safeguard your assets with our secure storage, RFID detection and charging facilities. In environments where shared portable equipment is not always treated with respect and is prone to being lost, damaged or mislaid…
Traka has a history of innovation and this positive attitude helps us to develop special solutions for our clients all over the world. From casinos to motor dealerships to warehouse distribution centres in over 40 countries, Traka welcomes the opportunity…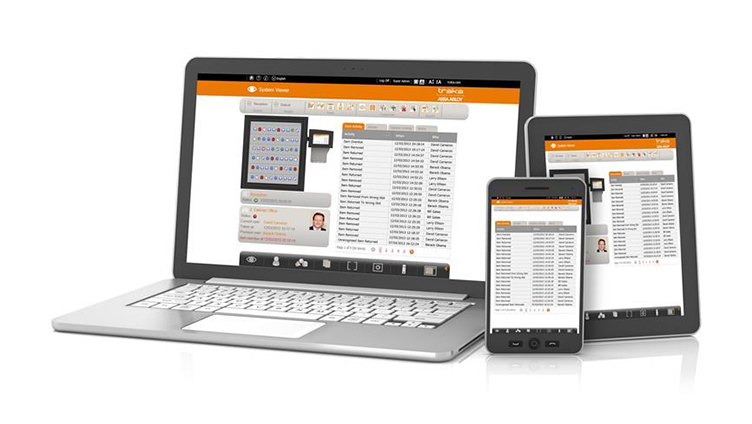 All of Traka's intelligent access management solutions are managed by our powerful Traka software. This can be run from a single PC, multiple servers and across the network providing a full range of management and reporting functionality..

Once your Traka system has been installed and running for a period of time, it is likely that there are a number of consumable items and accessories that you may wish to consider ordering.